Last Thursday the club held it's last meeting of the 22/23 season. We held our elections of Club officers. Cory Hilton, who has given 7 years of dedicated and volunteer service decided it was time and stepped down as club President. Cory was elected President when he was 23 years old. Cory spent timeless hours working with land owners over the years on trail issues, re-routes and concerns, Cory's volunteer work didn't stop at being President. He was selling club merchandise every year and manning the grill at the cookout. Over the last 7 years Cory had one of the most volunteer hours as a Groomer Operator, maintaining the trails during the season. In the words of Cory, "You don't grow up, your toys just get bigger". Being a Groomer Operator runs through Cory's blood. Cory's dedication to the club, outgoingness to promote the club all over NH has put the club in a position of success for years to come. The CNHSC would like to thank Cory for his dedicated service as President for the last 7 years!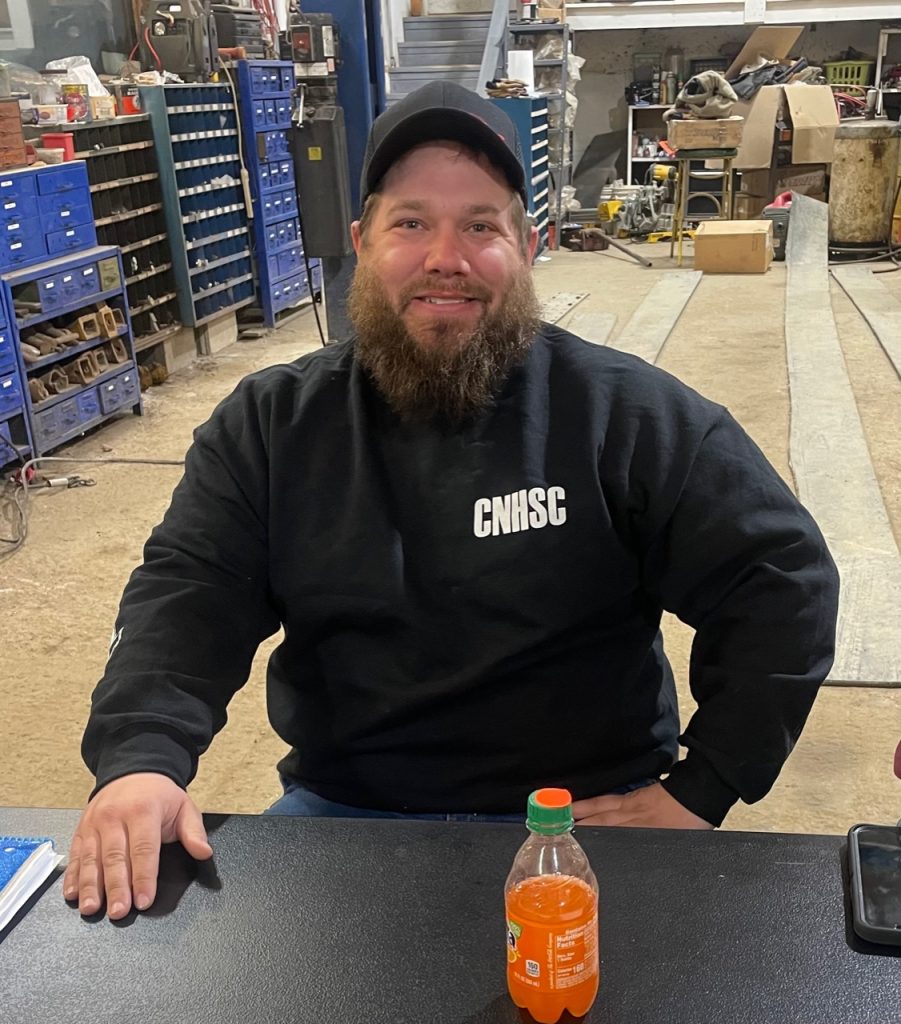 We want to congratulate Nathan Grace, who was elected as our new President from his previous post as VP and Shane Johnston who was elected Vice President. Nathan has put many volunteer hours into the club, not only as his previous post as a VP, grooming the trails and countless hours of trail maintenance. All the merchandise that our members and enthusiasts have purchased over the last few years, Nathan has headlined that project with set up and sales. Shane is also a Groomer operator and has worked closely with our mechanics on the machines. Shane has volunteered countless hours for trail admin, work, working the groomer show and has been a lifelong member of the club.
Please join us in congratulating Nathan and Shane in their new roles with the club! Happy to have them at the helm!