Parking is available in 2 locations:
Campton, Exit 28, Gearty Way: Our Main parking area, please park only in the highlighted red area. Do not block any egress or park in Campton Police parking lot. Only approved parking area is highlighted in red.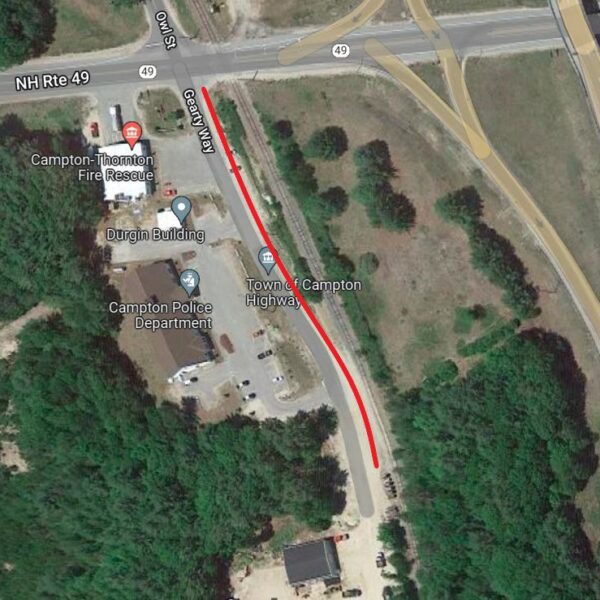 Owl's Nest Golf Course: If Corridor 11 railroad tracks are in good conditions for riding. (Please stay connected on our Facebook page and website). You can park on the outer edge of the Owl's Nest Golf course parking lot highlighted in red. If lot is full, DO NOT park in their main lot closest to the restaurant, you risk being towed at vehicle owners expense and loss of club privileges of use.